Monitoring
| | |
| --- | --- |
| | Modular Remote I/O |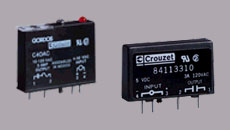 Modular I/O blocks, communicating through Modbus, Profibus, Can Open and Ethernet, can exchange up to 64 I/O per unit when the processor is integrated and programmable.
Filtering and counting on digital inputs.

Threshold or scaling on analog inputs.

Time delays on digital outputs.

Freezing or fallback of digital and analog outputs in the event of a fault.
Installation and maintenance of I/O applications are facilitated by the accessibility of the electronic parts and large labeling areas. This avoids the need to touch the wiring after installation. The connector blocks have from 1-4 adjacent rows and avoid the need for intermediate terminal blocks, resulting in significant time and equipment savings.

Functions directly integrated in the I/O modules lighten the load of the automation control system, by enabling counting operations, time delays on the digital I/O, or the processing of alarm thresholds on the analog inputs while retaining direct access to the images of the physical I/O via the fieldbus.

More sophisticated functions (sensor/actuator type processing algorithms or remote PLC) enable the MIDU to fully support distributed intelligence in your application.


Pneumatic Controls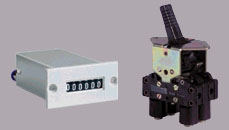 | | |
| --- | --- |
| | Man/Machine Interface Components |
Manual override valves for fixing diameters 12 mm and 20 mm

Pneumatic two hand safety control

Two hand safety start modules

Safety relays for two hand safety control

Pneumatic impulse counters
| | |
| --- | --- |
| | Position Detectors |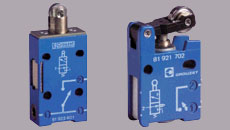 A large and complete range of position, proximity and gap detectors for pneumatic systems.
'Low force' position detectors

'Mini-valve' series position detectors

'Miniature' series position detectors

'Compact' series position detectors

'Adjustable stop' series position detectors

'Sensitive' series position detectors

'Proximity' and 'gap' series detectors
| | |
| --- | --- |
| | Pressure Switches Amplifiers |
A large range of air pressure and vacuum control switches.
Pressure and vacuum switches

Intrinsic safety pressure switches (EEx ia II C T6)

Amplifiers and leak sensor relay
Switching
| | |
| --- | --- |
| | Micro-Switches |
Having pioneered the design of the Minirupteur® (micro-switch) Crouzet has an enormous range capable of adaptation to all configurations and operating environments. Our know-how is also apparent in the reliability of our solutions, gained by expertise in electrical switching and contacting.
Crouzet stands out in their capacity to facilitate integration and to adapt solutions:
Systematic pre-wiring of products

Wide choice of control accessories for adaptation to all configurations, etc

Customization (length of wire, connector assembly, enclosure materials, kinematics, etc)

Outstanding service
The range of micro-switches include:
Miniature V3 (1 mA to 16A, Operating force 0.15 to 5N, Positive break operation version)

Sub-miniature V4 (1mA to 10A, Operating force 0.5 to 1.5N, Double break version)

Sealed type V3: 1mA to 10A, Operating force 4N, IP 67

Sealed type V4, 1mA to 10A, Operating force 2.5 to 3.4N, IP 67

Sealed - double-break, IP 67

Sealed - compact, in a rubber casing, cable outlet IP 66

Standard use (Double-break changeovers, 5A Operating force 0.45 to 4.5N)
| | |
| --- | --- |
| | Control Grip and Control Wheel |
Ergonomic

Comfortable

Reliable
This products range which uses switches manufactured by Crouzet, is perfectly adapted to piloting. The entire range meets the necessary standards:
DEF.STAN

BS

MIL STD 810

RTCA DO 160

AIR 7304-7306
Sensors
| | |
| --- | --- |
| | Severe Environment Detectors |
CROUZET offers a complete range of high-performance products which optimize volume and weight at reduced costs.
| | |
| --- | --- |
| | Inductive and Capacitive Proximity Sensors |
Crouzet offers an extensive range of inductive and capacitive proximity sensors, with more than 350 references and covering almost the entire range of detection needs for industrial machinery. You benefit from competitive pricing, with particular plastic connector versions at the same price as versions with cables. Rapid delivery is guaranteed for a large number of components.
In the cylindrical versions, different models are offered to respond to numerous conditions of use: long or short housing, plastic housing, stainless steel housing, etc. The latter provide a solution to specific needs in the food processing industry.
A complete NAMUR DC 2-wire range (DIN standard 19234) in plastic or stainless steel comes in 4 models M8, M12, M18, and M30. The range is also complemented by rectangular models designed for conveyor applications, with the flat pack version, and a 40x40 rotating head version. A new offer of capacitive sensors is also available with M30 cylindrical and flat pack versions which have very high immunity to electromagnetic interference.
The new Crouzet IPDs are also perfectly suited to their operating environments: workshops, industrial machines, control systems, etc. There is a choice of plastic or metal connectors for most products.
| | |
| --- | --- |
| | Photo-Electric Detectors |
These are used to detect the presence or absence of an object by reflecting or blocking a beam of light. The Crouzet range combines concern for essential features such as the sensing range, precision, size and accessibility, with ease of installation.
| | |
| --- | --- |
| | Limit Switches |
Crouzet limit switches are characterized by :
Good electrical capacity

Excellent resistance to accidental knocks

Good protection against splashes and dripping water

A sizeable range of control devices enabling them to be adapted to the most varied mechanisms.
The whole range is designed according to the IEC international (947-5-1) and/or European (EN) recommendations (EN 50047, EN 50041).
| | |
| --- | --- |
| | Severe Environment Proximity Detectors |
CROUZET offers a range of inductive proximity detectors:
Hermetically sealed,

Operating pressure up to 300 bars

Detection distance up to 6mm

Temperature range : -55° to +121°C

HIRF
These products are specially designed for use on :